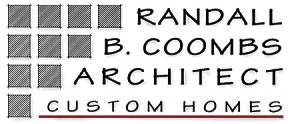 ABOUT RBC
info@rbcarchitect.com
714.744.1972

Randall B. Coombs Architects was founded in 1992 and is dedicated to the design of distinctive custom homes and remodels. Randall has 18 years of experience in residential architecture and coordinates closely with you, the client, through all aspects of design and construction.
The ultimate goal is to transform a group of ideas into a cohesive design and bring a sense of pride to our clients and our firm.